Newsletter December 2019
December 26, 2019
Drawing Competition
We organized a drawing competition in school's campus, where all the student enthusiastically took part in the competition and made wonderful paintings. The topic for competition was "Christmas".
Raunak of class 2nd stood first
Sachi of class 3rd stood first
Ayesha of class 4th stood first
Akshara of class 5th stood first
---
Working & Learning Together
Students of Class 5th decorated the Christmas tree, article board.
Every year this activity is assigned to the eldest students of the class, which builds up team work spirit, develop stronger relationship, improve communication skills and reflects creativity.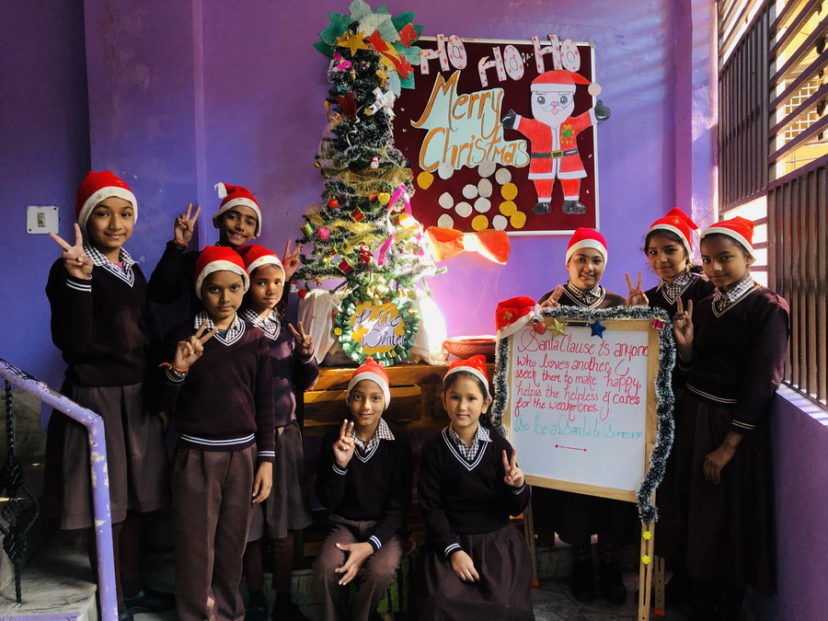 ---
Workshop "Radom Act of Kindness"
School Management decided to organize a workshop "Random act of Kindness", which refers to selfless act of giving resulting in the happiness of another person. The receipt of kindness and the ability to show kindness through service are both growth enhancing and soul cleansing.
7 reasons of conducting this workshop:
Increased peer acceptance
Happy children
Improves health and reduces stress
Greater sense of belonging and improved self esteem
Increased feeling of gratitude
Better concentration and improved results
Less bullying
---
Academics Update
Jitendra (class 12th), has scored the highest marks in his class.
Rupali (class 6th) has stood first in her Half Early Exams.
All the students have secured good marks in the half yearly examination. Now they all are preparing for Annual Exams.
---
We wish you a Merry Christmas & a Happy New Year.
Sending smiles & wishes your way for a great holiday season & a super fabulous year ahead!