Newsletter October – November
December 25, 2018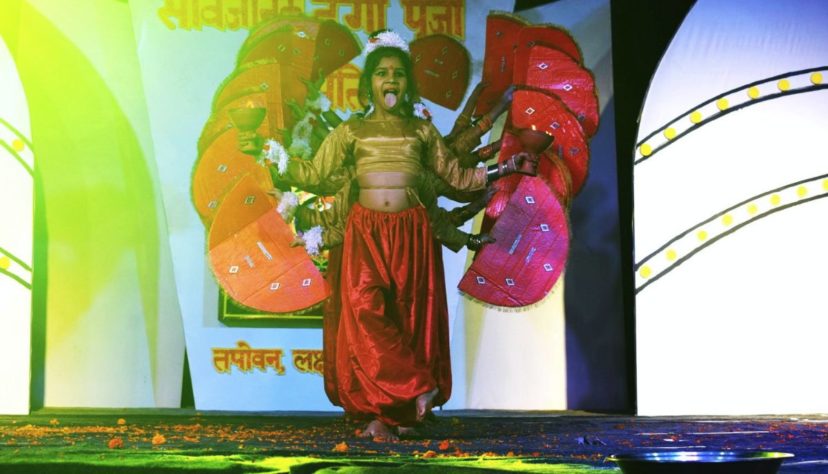 School girls performing Dhunuchi
(Dhunuchi – special dance performance tribute to Goddess Durga)
Durga Pooja
9 days festival of Goddess Dugra
Every year on Durga Pooja community organize 9 days' event in which they organize Boogi Woogi where local children perform Dance, Yoga and Dramas. They also set up a huge pavilion and worship of Goddess Durga for 9 days every morning and evening.
Boogi Woogi
Vipashana and Laxmi prepared for the occasion and taught children. Children performed very well. All the organizers and audience liked their performance.
Our Children performed Bhangra (Punjabi Folk Dance) and Dhunuchi and Shiv Tandav (Special Dance performance tribute to Goddess Durga and Lord Shiv).
---
Helping Hands
Fund raising food fair
Local community organized food fair on Dusshera festival (19th Oct) to raise fund for a girl's (Shushma) kidney transplant.
Shushma is 27 years old. Her both kindeys are 90% damaged and requires and urgent kidney transplant.
All the teacher, homestay children, locals and my friend Radhaa helped a lot to organize the fair.
In Food Fair, we could raise $2,042.
We were successful.
Good look luck to her hope she gets well soon.
---
Meet our hardworking teacher Dimple …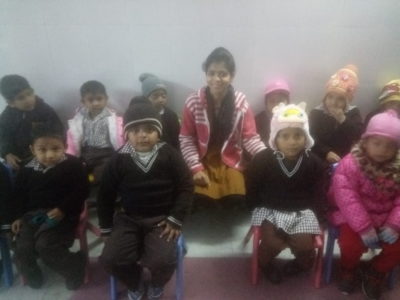 Dimple is 25 years old unmarried girl. When she passed her high school her parents didn't allow her to study further due to financial issues. When Rachel came to know about Dimple, she asked her to join our Nursery teacher training program and earn to continue with her studies. She started as a trainee in 2013. Now she is class teacher of Nursery. Beside this she pursuing degree in D.El.Ed (Diploma in Elementary Education), in this course she will be recognized as a certified teacher by government.
---
Children's Day
School organized a party for children on 14th of November. Students played indoor games and won prizes. In between (recess period) we distributed Samosa, pastries and chocolates. All children were happy, at last children performed dance and enjoyed to the fullest.
---
Donors
Amit and priya donated Rs.33,000
Peter Bauer donated Rs.8,500
Talassi Donated Rs.20,000
With these donation money, we were able Give Diwali bonus to school staff and bought new clothes and some sweets for homestay children. Repair the leaking water pipe, blocked sewer pipe and school desktop.
We are Extremely grateful for all your continuous support.
Thank you!
---
APPEAL
We need fund for painting the school building.
---
If you have any questions or you want more information, please write me to: rachelrai076@gmail.com
With a grateful heart,
we wish you a Merry Christmas
and a very happy and prosperous
New Year 2018